Our Skills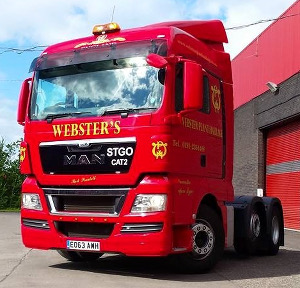 All our drivers are skilled and have many years experience in all types of plant movements from a small hand operated forklift to a 360 degrees excavator. We are insured with full all risks cover.
We have also taken on jobs which have been somewhat unusual. For example, moving a rail truck from Pickering to Chopwell Wood for the friends of Chopwell Wood. We have also transported telephone boxes from garden centre to customer's garden and works of art such as totem poles and local exhibits and during the summer months of 2016 we moved a Mansio on behalf of the Hexham Book Festival along Hadrians Wall.
We have even been commissioned to move the nose cone of a Vulcan bomber to the Midlands for restoration work.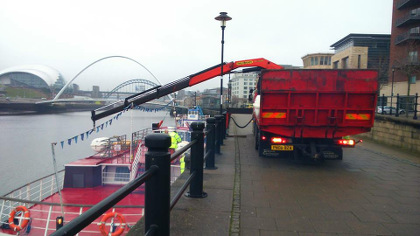 Our Equipment
STGO
CAT 2 - up to 43,500KG payload
32 ton metre HIAB crane
23 ton metre HIAB crane
14 ton metre HIAB crane
4 wheeler Brimec
6 wheeler Brimec
Low loader
All of our vehicles are fitted with radio remote-controlled hydraulic winches.
Please Note: we do not hire out plant or machinary but supply the transport needs for this plant.